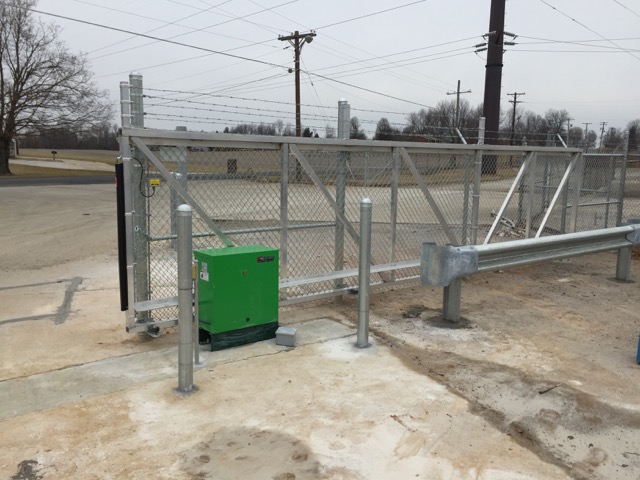 HySecurity Gate Operator & Aluminum Cantilever Gate
HySecurity gate operators and ProAccess gate are the gold standard for many of our industrial and large commercial customers' access control solutions. Outstanding warranties and years of trouble free service are two of the reasons that these products are our leading sellers.
Chain Link Gate & Gate Operator
Commercial gate and gate operator systems are one of Falls City Fence's specialities. Access control systems can be very involved or basic. This system includes a cantilever chain link gate, gate operator, phone access system, (2) safety loops, safety edge, warning beacon and audio alarm and free exit loop.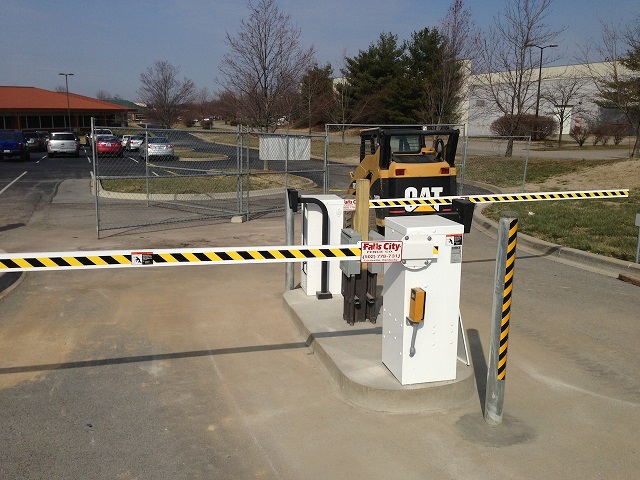 Barrier Arms
This access system utilizes dual barrier arms; one inbound and one outbound. You will notice a card reader on the inbound side. The outbound side features a free exit loop. Safety loops, photo eyes and inherent sensors keep vehicles safe during entrance and exit.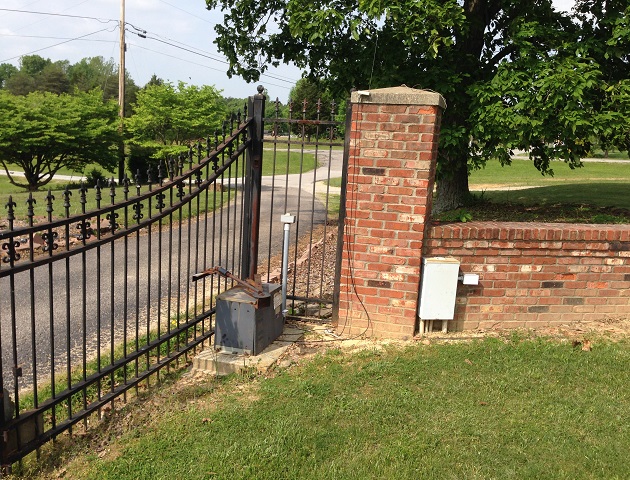 Residential Gate & Gate Operator
Residential systems have all the safety and security features available as the commercial systems. This gate system includes safety loops. and phone access system, remote entry and a free exit loop.
Call Falls City Fence at (502) 778-7311 for your access control solution!